Marketing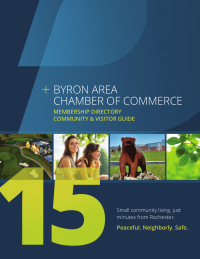 The Byron Area Chamber of Commerce offers you several ways to market to area businesses and community residents. This includes an annual publication called the Membership Directory and Community Guide.
Click on the guide to view the entire book ›››
This publication is printed once per year and is distributed to all area residents in March. To request a copy or to be listed in this publication, please contact us.